Gold Coast business is at risk!
Would you know how secure your business I.T really is?
Why get checked?
An audit has huge benefits in today's technology-dependant business world.
It's like having a car safety & maintenance check. You can skip it today, but eventually something will fail. Then you will reactively pay a premium price for a fix that was likely avoidable.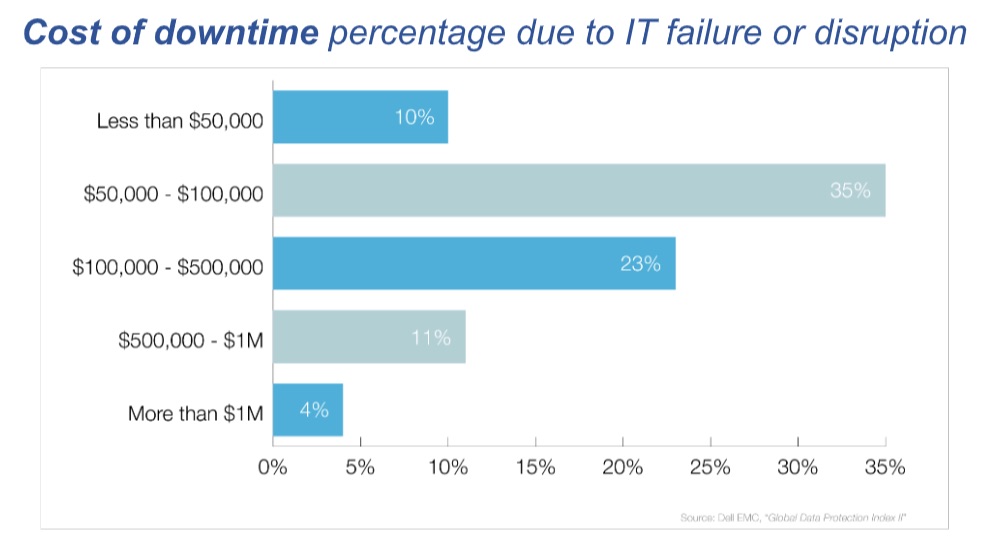 Cost of downtime percentage due to IT failure or disruption
Using our investment in professional software, we perform a digital technology audit and report on
small quirks, potential IT issues and major security holes that threaten business.
We can help eliminate this reactive urgency by identifying things before they become a problem. If a screw is loose, lets tighten it before the wheel comes off.
You will get a plain English chat and written report, plus advice on reducing risks from ongoing
everyday technology threats.
Get A Digital Network Audit
We run an advanced software audit tool (takes 30 mins, no changes are made to your systems).
We then schedule a presentation meeting to go over the results (in plain English).
You get a summary report (5 pages) PLUS a full audit report (80+ pages) printed and PDF.
This provides you
a useable, accurate IT Asset List
a server & network analysis (very useful for IT providers)
a professional unbiased chat about what's good and bad with your IT
Call All Covered IT today to arrange for us to drop in to talk about your digital audit!